Announced at the Bethesda press event, Fallout 4 is indeed heading to VR. And it represents a massive win for the platform.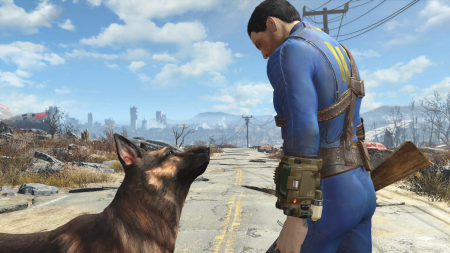 "We think that VR is the perfect fit for truly immersive games like our massive open-world RPGs," said Bethesda Global VP of Marketing & PR Pete Hines. "If you thought Survival Mode was an intense Fallout experience… you ain't seen nothing yet."
Let's be honest, Fallout 4 has been more than worth the wait. It doesn't look like fans will stop playing anytime soon either, as mod support will see to that. And now it's heading to the HTC Vive in 2017. It's a big moment for Fallout 4 players and the Vive, but an even bigger one for VR in general.
One of the two big VR platforms on the market right now, the Vive is off to a solid start. Despite being considerably more expensive than the Rift, it's gotten raves from the press, and has the all-important backing of Steam. Valve's weight behind anything means a lot. With it, I can't imagine that the Vive won't hold its own. Hopefully.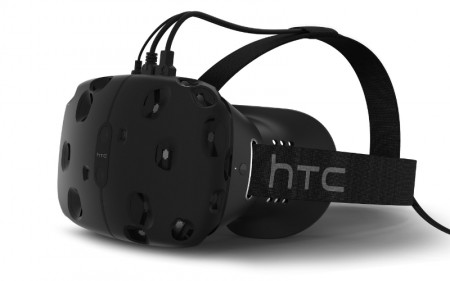 Virtual reality has been a shaky-at-best proposition in the past, with some painful false starts. Most headsets that were commercially available in the past were little more than TVs you strapped onto your face. So it's no wonder that it's taken a while for the medium to come back around again.
Having Steam-cred means plenty in terms of content for the platform. That's something that we see directly reflected in Bethesda's newfound Vive-appreciation.
"We are thrilled to welcome the incredible world of Fallout 4 to the HTC Vive platform. Players are going to be blown away when they experience Fallout 4 VR with the full immersion offered on the Vive," said Joel Breton, VP of VR Content for HTC.
As we all know, the real road to success for gaming peripherals and consoles is the easy availability of blockbuster games. Don't get me wrong, I know indies are still pretty hot. Thing is, you can have all the edgy and 'out there' indies in the world and still not draw in a mainstream audience. To be frank, you kind of need that if you want your platform to survive. Fortunately, Steam has a plethora of games, both big and small.
Hosting Fallout 4 is an amazing first step in securing a wide breadth of content for the Vive. And with a Doom demo already in existence, I can't imagine that it'll be too long before we see an announcement for that game too. And the more big time games get VR-ified, the more it'll start to snowball. Providing the public buys-in to a somewhat decent degree, the better it'll be.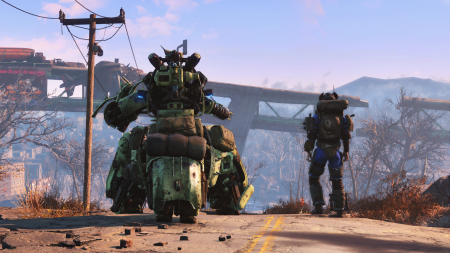 One thing is, of course, based on the other. Big time games get people buying, and people buying get big time games. So it's kind of a catch 22-ish situation. Though it seems like most of the necessary elements are cooperating. With the Vive and Oculus on the PC, Sony (and some big third-parties like Capcom) behind the PSVR, and Microsoft talking Oculus integration for the Xbox One, the future of virtual reality could be a bright one.
Well, figuratively speaking. I mean, you can't really see anything with those goggles on.