Get your fix of more security and hacking in Watch Dogs 2.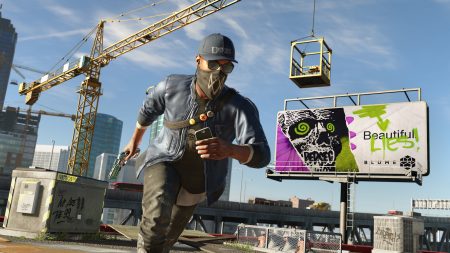 The team that brought you Watch Dogs, Ubisoft, have spent the last two years developing a sequel you will enjoy. WATCH DOGS 2 offers a fictional environment linked to challenges players can relate to, while offering high-quality entertainment as they explore the San Francisco Bay Area with Marcus Holloway.
Taking place in the latest city to adopt ctOS 2.0, players will explore the birthplace of the tech revolution as Marcus Holloway, a brilliant young hacker who has fallen victim to ctOS 2.0's predictive algorithms and is accused of a crime he did not commit.
The latest details are that the worldwide release for Watch Dogs 2 for PC, PS4 and Xbox One is November 15th.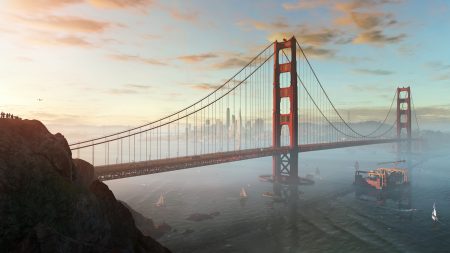 In addition to the standard game, several editions are available for pre-order:
· Deluxe Edition includes the Game, an exclusive sleeve, a San Francisco Map, lithographs and the Deluxe pack of digital customization items.
· Gold Edition includes the Game, the Deluxe pack and the Season Pass.
· San Francisco Edition with its Collector's box, includes the game, extra digital content: The Deluxe pack and Zodiac killer mission, the Marcus Figurine, SF-themed laptop stickers, lithographs, and a San Francisco Map.
· Exclusively on the Uplay shop, fans of the franchise can pre-order Wrench Junior Robot Collector's Pack and The return of DedSec Collector's Case. The return of DedSec Collector's Case contains the Gold Edition and DedSec themed memorabilia including among other collector items, the DedSec art Marcus figurine, Marcus' scarf and cap replica and an exclusive 64 page artbook.
Wrench Junior Robot Collector's Pack includes the Gold Edition and a 20cm replica of the ingame Wrench Junior robot, controlled by an app (Iphone or Android).
Players who pre-order any edition get an extra mission named Zodiac Killer: a copycat of the Zodiac Killer is murdering people and taunting the police with coded messages. Players have to decrypt the codes and hunt down the killer to complete the mission and get an additional exclusive outfit.