In a shocking and surprise move, Disney has canned its games division and ended production of its Disney Infinity platform.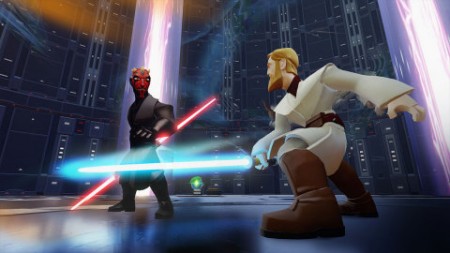 Well I'm surprised, how 'bout you? I had no idea if this was the case or not, but I was under the impression that Disney Infinity was more or less doing pretty well in the toys-to-life market. After all, the gaming platform had just put in its third main series entry, was regularly producing some truly excellent figures across the boards, and expended with the pseudo-fighting game, Marvel Battlegrounds.
Personally, I had finally started having fun with the franchise as of last year's edition. With that 3.0 version, we saw the long-awaited inclusion of Star Wars characters (from all three eras), and we had more Marvel superheroes added to the game, which built on the inclusions of the previous year's 2.0. Combined with all the Disney-proper characters and playsets, it seemed as though Disney Infinity was hitting a big-time stride even though it was set to skip past a fourth numbered-edition for 2016.
Apparently though, that wasn't the case, with Ars Technica pointing out a deficiency in Disney's earning report. And since Infinity was the main game that Disney has actually been publishing on a regular basis over the last three years, I'm going to go out on a limb and say that it wasn't faring all that well after all.
As of right now, it seems as though deeper facts are a little difficult to come by (or maybe just not public yet), but we do have a letter from the game series' general manager, John Blackburn. In a note to the fans, Blackburn stated thanks them for their support, but added that the game would shut down almost immediately, with only the Alice: Through the Looking Glass figures (later this month) and the Finding Dory playset (June) as the final retail releases.
So not such great news if you're an Infinity fan, or just like to collect those lil' miniatures. And what's to happen to Disney Infinity's development house Avalanche is unknown as well, though it sounds like that's it for them.
We'll have more on this as it develops.