This week brings an incredibly healthy serving of downloads to the eShop, including SNES virtual console games on the New 3DS, Bravely Second, and the Lost Reavers beta.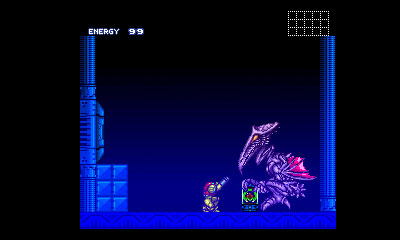 The week leading up to the latest Star Fox shan't be an empty one, especially for gamers eager to relive ye olden memories.  The New 3DS is seeing triple trouble in its SNES lineup, between classics Super Metroid (check out our Retro Review), The Legend of Zelda: A Link to the Past, and Donkey Kong Country 2: Diddy's Kong Quest.  The Wii U Virtual Console even sees Brain Age: Train Your Brain in Minutes a Day! which miraculously made math fun, back when it swept the world (remember Touch Generations?).
Even new title, Bravely Second: End Layer is eager to remind you of RPG's historical past.  The successor to Bravely Default launches April 15th, and a demo is available now.
The Wii U also sees Kemco's port of Asdivine Hearts, one of their many JRPGs that feature pixelated art, old school sensibilities, and turn-taking battles, and finally, the beta for co-operative treasure hunt Lost Reavers is also available.  The full service will follow on April 28th.  JRPG Langrisser Re: Incarnation -TENSEI- also releases this week, on April 19th.
The Spring Super Sale continues until April 21st, and sees the continued line-up of deals on big releases, eShop exclusives, and Virtual Console charmers.  Separate from that are Runbow and Legend of Legacy at 25% off.
From Nintendo:
This week's Nintendo Download includes the following featured content: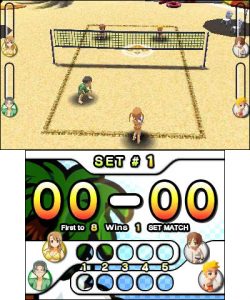 Nintendo eShop sales:
Nintendo eShop on Wii U and Nintendo 3DS

Spring into savings on Nintendo eShop with the Super Spring Sale! Save up to 30 percent off select games in Nintendo eShop until 8:59 a.m. PT on April 21. Remember: Purchasing items from Nintendo eShop is an easy way to earn points for the new My Nintendo rewards program. Just make sure your Nintendo Network ID and Nintendo Account are linked prior to making a purchase. Visit https://my.nintendo.com/ for more information.
Joe's Diner (Wii U), Jewel Match 3 (Nintendo 3DS) and more games from Joindots are on sale until 8:59 a.m. PT on April 21.
Shovel Knight – Digital Version (Wii U and Nintendo 3DS) is more than 30 percent off (reduced from $14.99 to $9.99) until 8:59 a.m. PT on April 21.

Nintendo eShop on Wii U

Runbow is 25 percent off (reduced from $14.99 to $11.25) until 8:59 a.m. PT on April 28.
Peg Solitaire, Skeasy and more games from RCMADIAX are on sale until 8:59 a.m. PT on April 20.

Nintendo eShop on Nintendo 3DS
New DLC:
Fire Emblem Fates – New DLC: Ballistician Blitz and A Gift from Anna – The Ballistician Blitz map, available for $1.99, is a trial ground using The Wooden Calvary stage from Fire Emblem: Shadow Dragon and the Blade of Light. If you select "A Gift from Anna" from the "Play DLC" section of the Dragon's Gate after downloading it, you may select and receive either the Sighting Lens or the Witch's Mark. A Gift from Anna is free to download in the full game and is only playable once.
Fire Emblem Fates – Map Pack 1 – As a reminder, anyone who owns either the Fire Emblem Fates: Birthright or Fire Emblem Fates: Conquest game can purchase Map Pack 1 at the Dragon's Gate in Chapter 6 of the game for $17.99 to get access to get bonus content and 11 DLC maps as they are released weekly through April 21. Map Pack 1 content is priced at more than $24 when purchased individually.
Theme Shop on Nintendo 3DS:
New themes this week include:

Animal Crossing : Gardening Weather
Bravely Second : Ask Agnès
Also new this week: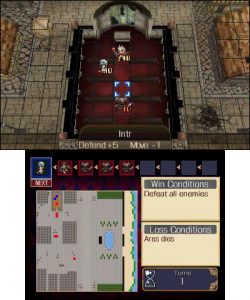 In addition to video games available at retail stores, Nintendo also offers a variety of content that people can download directly to their systems. Nintendo adds new games weekly to the Nintendo eShop on the Wii U console and the Nintendo 3DS family of systems, the Nintendo DSi™ Shop for the Nintendo DSi system and the Wii™ Shop Channel for the Wii console.
The Nintendo eShop is a cash-based service that features a wide variety of content, including new and classic games, applications and demos. Users can add money to their account balances by using a credit card or purchasing a Nintendo eShop Card at a retail store and entering the code from the card. All funds from one card must be loaded in the Nintendo eShop on either Wii U or the Nintendo 3DS family of systems, but can be used in either Nintendo eShop if the systems are linked to a single Nintendo Network account.
The Wii Shop Channel offers games and applications and uses Wii Points™, which can be purchased via the Wii Shop Channel. The Nintendo DSi Shop offers games and applications and uses Nintendo DSi Points™, which can be purchased in the Nintendo DSi Shop.
Remember that Wii U, Wii, Nintendo 3DS, Nintendo 3DS XL, Nintendo 2DS and Nintendo DSi feature parental controls that let adults manage some of the content their children can access. For more information about this and other features, visit http://www.nintendo.com/wiiu or http://www.nintendo.com/3ds.