The Following has turned into what could basically be a full-on Dying Light sequel and, according to developer Techland, will be getting a little shake-up as goes the pricing.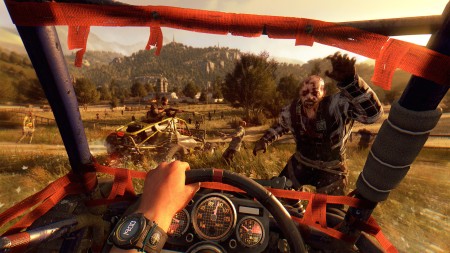 If you're a Dying Light fan who doesn't yet own the Season Pass for the game, then you're going to want to buy in now. Well, before the 8th of this month anyway, as that's when the new pricing for the Pass goes into effect. Giving players one last chance to pick up the Pass at the current price, Techland has nonetheless announced that they have little choice but to adjust the price for that, as well as the planned separate pricing for The Following.
Why? Because according to them, it's just gotten too darned big. I know nobody wants to really hear this, but the move makes sense. Taken from the standpoint that the game's expansion has gotten way bigger than the team wanted originally, you kind of have to expect to pay for all that extra content in some way.
Here's the explanation, as spelled out by the team, in a special letter to fans of the game:
Over the past weeks Dying Light: The Following has almost reached its final stage: main quests, side quests, new skills, and driving challenges are ready. We now are moving into the polishing period. Looking at it, it's clear how big the expansion pack has grown – it could be a standalone title, but since it would mean a launch delay, we decided against it.

However, due to the increased scale of the project, we needed to revise the pricing that we announced back in August, and so we want to let you know that Dying Light: The Following will be priced at $19.99.

As promised back in August, our expansion will still be free for all Dying Light Season Pass holders. However since the Season Pass will now include this bigger-than-anticipated addition, we needed to adjust the price accordingly.

Starting December 8th 2015, the Season Pass will be sold at $29.99. We didn't want this to come as a surprise to you, so we're announcing it in advance. This price change will not affect players who already own the Season Pass.

So if you're looking forward to Dying Light: The Following, you still have time to get the whole Season Pass package, including the expansion, at only $19.99. Just remember to do it before Dec 8th.

We've got some cool reveals about what's in Dying Light: The Following and we'll be sharing them with you really soon, so stay tuned!

Regards,

— Dying Light Team