Looking for a little 80s goodness in your Rock Band set list? Try the music store today, as Harmonix has added some of the 'me' decade's best and brightest.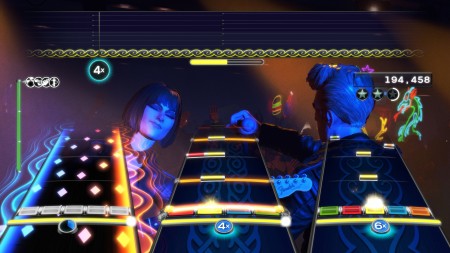 Gamers who log onto the Rock Band Music Store as of today (October 27th) will find a lot more of the 1980s  biggest tunes available for purchase. At the price of $1.99 USD each, you can add Depeche Mode's "People Are People", INXS' "What You Need", and Naked Eyes' "Always Something There To Remind Me" to your digital collection.
It's not exactly what I'd call a glut of content, but as a fan of the decade's musical offerings myself, I'm more than happy to be takin' what they're givin' (see what I did there?).