What the heck is happening with Hideo Kojima and Konami anyway?!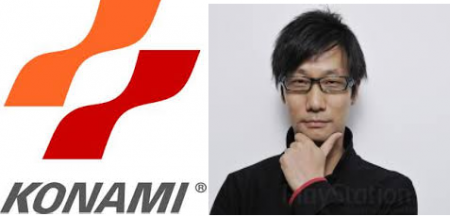 Well, this is getting to be an exercise in confusion. That's actually putting it lightly to be perfectly honest, as the long and winding road that is the saga of Metal Gear director Kojima and publisher Konami has taken a few more bizarre twists this week.
Now, here's the thing, The New Yorker magazine has officially reported that Kojima and Konami are done, with a capital 'D'. The mag says that they've parted ways as of October 9th, even having a little party for him at his former studio of Kojima Productions. Also reportedly, the Konami brass wasn't in attendance, though that should come as a surprise to no one since they're not exactly getting along with Kojima, having canned Silent Hills and removed his name from the recently released Metal Gear Solid V.
This is also a resignation officially, and not a firing, which is contrary to what had been talked about earlier. And on that, it's been widely known for a long time now that Kojima and Konami were on the outs, and that he was out at the company, with his production company having been shuttered. I guess though, as that's all we can do at this point, that nothing was 'official' till now. It does seem that things have finally come to a close though… or does it?
Keep in mind what I just said, because Kotaku is saying that Konami told them that Kojima is just 'on vacation'. They maintain that he and his team, having wrapped work on MGSV, are taking a good long break. When presented with a picture from a party that The New Yorker says was a goodbye event, Konami responded to the site that "we're not sure what kind of thing this was."
Yes, this is monstrously confusing, though I still would assume that he's done with the publishing house. MCV also notes that Kojima's non-compete clause in his contract runs dry in December, so we may be hearing something from him on all this sooner than later. Stay tuned.