Well, if you were waiting patiently for a last generation port of MKX, you're going to be disappointed.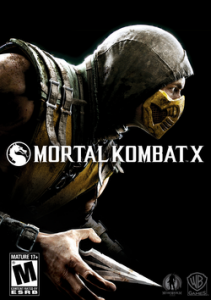 Delayed and then kind of not mentioned at all for some time now, it was probably a case of the 'writing was on the wall' for MKX on the Xbox 360 and PS3. Now it's official though- the game has been cut loose, and will not be finished for retail release.
The community manager for Warner Bros (the publisher) posted up on the forums for the game, saying that even though the title had "been in development for months", the company had "come to the regrettable conclusion that we cannot release Mortal Kombat X for PlayStation 3 and Xbox 360." It's some interesting wording there, that has to make you wonder why the game hit a brick wall.
Seems to me though, that developer High Voltage Software (NetherRealm had handed off the last-gen ports) just couldn't get it working properly on the older rigs. That's nothing to be ashamed of mind you, as the fighting game is pretty graphics intensive, and might have had to have been cut to ribbons (no pun intended) in order to make it fit for those geriatric pieces of hardware.
In any event though, you last-gen holdouts are just going to have to upgrade it you want in on Mortal Kombat X.
Source: MCV