Some of the company's biggest games of the year will be on display at PAX Prime in Seattle this weekend, along with a special panel presentation.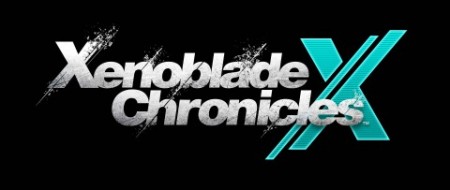 "PAX Prime takes place in our backyard, so we like to pull out all the stops for fans," said Scott Moffitt, Nintendo of America's Executive Vice President of Sales & Marketing. "We have some great unreleased titles for attendees to play including Star Fox Zero, which has been receiving positive accolades, and The Legend of Zelda: Tri Force Heroes, a unique multiplayer entry in The Legend of Zeldaseries."
And as Moffit said, there's a bunch of those title heading to the show floor for PAX that gamers will get the chance to play for themselves. Right on the show floor at the Washington State Convention Center, you'll find the following all primed and ready to play:
Star Fox Zero
Super Mario Maker
The Legend of Zelda: Tri Force Heroes
Chibi-Robo! Zip Lash
Splatoon (includes the August update and Transformers Splatfest content)
Super Smash Bros. (Wii U)
Skylanders SuperChargers (3DS)
In addition to SuperChargers being present, you'll also be able to get your hands on the Nintendo exclusive, Bowser and Donkey Kong Skylanders figures, which is pretty cool too. Though those won't be the only figures that you can ogle, as Nintendo promises that there'll be plenty of Amiibo to see too.
The publisher will also host a special Nintendo Nindie (indie games) Lounge at the Sheraton Seattle Hotel. So in addition to the games that you can play on the show floor (mentioned above), you'll also be able to play some titles there at the Lounge, including:
Action Henk (Curve Digital)
FAST Racing Neo (Shin'en)
Freedom Planet (Galaxy Trail)
Hive Jump (Graphite Lab)
Oddworld: New 'n' Tasty (Oddworld Inhabitants, Inc. / Just Add Water (Developments) Ltd. / Nephilim Games)
Runbow (13AM Games)
Shantae Half-Genie Hero (WayForward)
Typoman (Headup Games / Brainseed Factory)
Year Walk (Simogo / Dakko Dakko)
Mutant Mudds Super Challenge (Renegade Kid)
SteamWorld Heist (Image & Form)
The Binding of Isaac: Rebirth (Nicalis, Inc.)
Shovel Knight: Plague of Shadows (Yacht Club Games)
And speaking of Nindies, if you're going to be getting to PAX early, feel free to check out the open to the public [email protected] event at the EMP Museum. It kicks off at 8pm pacific tomorrow night (the 27th), and will be loaded up with "several activities, including announcements, playable Nindie games, food and drinks, giveaways and gaming competitions."
If it's panels that you're looking for, Nintendo has you covered there too- and with one of the biggest Wii U games of the year in Xenoblade Chronicles X. Led by some of the fine people from the Nintendo Treehouse, attendees for the panel will get a rare treat and be able to get "a look at concept art, learn the inspiration behind the game, check out new game play and participate in a fan Q&A session". Look for this one to be held on August 29th from 2:30 to 3:30 pm (pacific again, natch) in the Wyvern Theater.
So lots to do this weekend for Nintendo fans at the big show in the Northwest. Have fun, and remember to bring an umbrella.