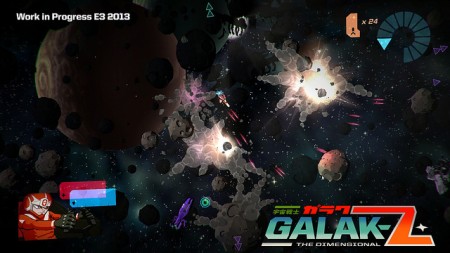 PlayStation Store just got a massive update! One of the most exciting new additions is Galak-Z, a 2-D shooter in space…with mechs. Now shut up and take my money! But that's not all, also releasing on PS4 are Aeternoblade, Boggle, J-Stars Victory VS (also on PS3 and Vita), Submerged, The Castle Game, and Trans-Galactic Tournament.
PlayStation is also into the second week of their summer sale! Every week PlayStation is discounting a variety of games for PS4, PS3, PS Vita, and PSP. This week features awesome games like Nidhogg, Assassin's Creed Unity, and Danganronpa. Head on over to the PlayStation Blog for a full list of games on sale! PlayStation Plus members also get special discounts too!
PlayStation has also added a few new games to PlayStation Now. God of War, Bomberman Ultra, The Last Guy, Dynasty Warriors 8, and MX-ATV join the subscription library. If you just rent games on PlayStation Now, God of War, Bomberman Ultra, The Last Guy, Sidescroller, and Trash Panic are now available.
Those were just the games! PlayStation has also updated their videos, music, and added content on Apps like HBO Go and Netflix. Seriously, August is starting to look like an awesome month for the PlayStation Nation.
For more gaming and PlayStation news, follow me on Twitter: @lmrome3