As more time passes after the passing of Iwata-san, more and more people speculate who will take over as CEO and President of Nintendo. This choice will not be an easy one for the legendary video game company with the announcements of creating mobile gaming content as well as a new hardware platform. Nintendo has struggled following the lackluster release of the Wii U. Whoever does take the helm will need a great deal of business and public relations savvy to steer Nintendo back on track, which is why Miyamoto will not be the next President.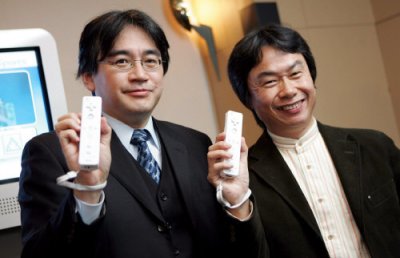 I can hear the chorus of boos and nays, but hear me out. Miyamoto is a genius game creator/designer, but he lacks the business chops to navigate the industry. Iwata bridged the gap between developer and business leader effortlessly; however, he represents the exception rather than the rule. And lest we forget, his business leadership experience from HAL Laboratory when he took over and brought the company back from the brink. He also came to Nintendo not as a game designer, but a business man. His developer past helped him to be a more effective leader; however, he employed a variety of experience to his leadership.
Miyamoto is an excellent developer and designer and a phenomenal design leader. Coordinating all the people involved in a game to produce a cohesive and well-made product takes a great deal of leadership, but a different kind than is required for leading an international entertainment corporation. Moreover, Miyamoto doesn't appear inclined to take over either.
Miyamoto has worked for Nintendo since the '70s, but has remained committed to video game design. If he was truly interested in moving to the more business aspect of the company, Nintendo would have more than likely accommodate him in some way. Therefore, his continuing dedication to game creation leads me to think he has no interest in filling Iwata's presidential shoes.
This leaves the big question: Who will it be?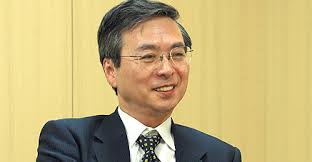 Some analyst point to Genyo Takeda, who is currently co-running Nintendo alongside Miyamoto. The truth is there are lots of talented, loyal executives at Nintendo who could easily step in. Takeda has a keen eye for hardware trends and this will be important for their next gen console; however, Nintendo is expanding. It might be a good time to bring a fresh perspective to Nintendo's approach. Whoever Nintendo finally appoints, they must prepare for heavy scrutiny as well as an uncertain future.
Good luck to the future President of Nintendo, whoever you are!
Follow me on Twitter for more gaming news and insights: @lmrome3