The video game world is a little less colorful today with the passing of Nintendo's President Satoru Iwata. Iwata was battling cancer for the last year and missed the previous E3 to have a growth removed from his bile duct. Dedicated to video games and players, Iwata embodied the spirit and joy of Nintendo. He ran Nintendo from a developer and player perspective rather than an analytical one, fostering the simple joy synonymous with Nintendo.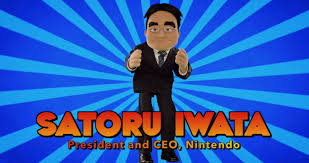 Iwata started his game development career at HAL Laboratory. He not only developed games, but also helped pull HAL Laboratory from the brink of bankruptcy after he was promoted to president. In 2000, he joined Nintendo, although he worked often with Nintendo in the past through HAL Laboratory. By 2002, he was appointed President and CEO of the legendary game company.
The fourth president in Nintendo's long history and the first one outside the Yamauchi family to lead the company, Iwata returned joy to a company that many wrote off. He oversaw the great success of the DS and Wii launch. He was always trying to make games more accessible and enjoyable for everyone.
It's impossible to not lament the passing of Iwata. He broke the barrier between executive and designer, caring about his people and players before the bottom line. His love of video games is exactly what endeared him to the community and will preserve him in our memories.
"On my business card, I am a corporate president. In my mind, I am a game developer. In my heart, I am a player."