Well, this is pretty freaking awesome. Microsoft's most massive Xbox One exclusive for this coming Holiday season will have totally free downloadable multiplayer content.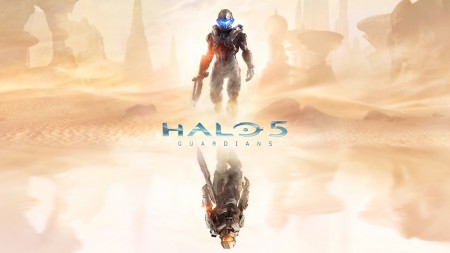 Christmas comes a little early for Halo fans this week as the revelation that Halo 5: Guardians' DLC maps will be free for owners of the title. Talking to Game Informer as a part of their cover story this month, Halo developer 343 Industries' head Josh Holmes says the main drive to make the DLC free is to keep the player base united and not develop and "have and have not" situation.
That makes a lot of sense when you're talking about playlists and matchmaking, with some players being limited to a certain set number of maps because they either don't want to pay for more, or can't. Making everything free also, I have to believe, should grow the multiplayer arena by quite a bit for those new to the game, who might be attracted by the free support that Halo 5 will be getting from the developer.
Whatever way you want to slice it, it's a good move, and you can look forward to playing all these free maps some time after October 27th, when Halo 5: Guardians launches exclusively on the Xbox One.
Source: IGN