It looks like the P.T. reprieve is finally over as the horror demo is gone, and with it all traces of Silent Hills.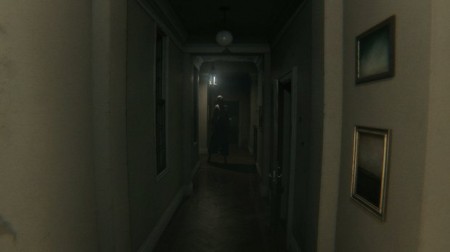 Kind of a sad day for horror fans and those that were looking forward to Guillermo Del Toro and Hideo Kojima's Silent Hills, which would have starred The Walking Dead's Norman Reedus. Konami has finally pulled the last remaining glimpse of what could have been, after a few days of letting the game's demo (called P.T.) slide and stay on the PSN for download.
If you haven't been following things, Konami had a falling out with Kojima, who's worked with the publisher like forever, and decided to kill the new Silent Hill, and remove his name from all Metal Gear products. As for P.T., though it's just a demo (and a really popular one at that) they had said that they would be pulling the ultra-scary piece of software from the PSN last week, but for reasons unknown just… didn't. Now though, it's officially gone, and contrary to some reports, you won't even be able to re-download the game demo if you already had it in your PSN account.
So if you've got a PS4 and have P.T. on your hard drive, well, you might not want to delete it. It's a piece of gaming history at this point. A demo for a game that had star power and two famed directors behind it, and yet will never see the light of day.