On track for release next month, Grand Theft Auto V for the PC is looking spectacular in 4K resolution.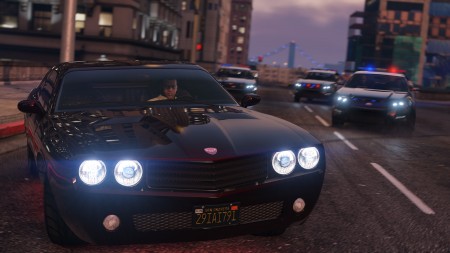 Wow is that pretty. And fairly obviously superior to the console release- event the current-gen versions. Running at 4k resolution though, it's not hard to see why as the standard is currently the high-water mark for 'looks' in just about anything.
For now, enjoy the new screens PC gamers, but sit tight- there's a full on trailer set to hit next week which'll also be showcasing the 4k resolution. The game itself is finally not all that far off either, as it'll be hitting PC's on April 14th.