Frontier Developments has rolled out another major update to Elite Dangerous. This is a most anticipated update, called Wings, which will allow people to play together in a much easier fashion.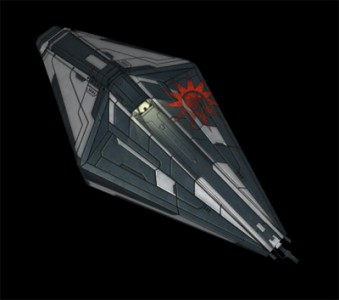 Of course, the new stuff that you'll actually be able to see and use come alongside the expected list of tweaks, bug fixes, and stability fixes. The first part of that, on it's own, is way more than enough to cover here, but I will provide a link to the full patch notes if you're totally interested in the micro details (who wouldn't be?! 😉 -ed).
If you're looking for hardware, the developer has added two new ships. The Fer-de-Lance, which looks totally bad ass, along with the Vulture. The Fer-de-Lance is a Heavy Fighter, and the Vulture is a Fighter class. Based on appearance alone, I almost know I want a Fer-de-Lance! Frontier has also re-arranged the communications interface, which is indeed wonderful news because it felt fairly clunky beforehand.
Module get knocked out? Now you have a chance to reboot that finicky thing, something I am looking forward to seeing first hand in game. I myself have just finished patching and am eager to hop back into this one to see what these changes do for things.
Full patch notes can be found here. The total download size is 3.67GB though, so you may want to leave it running in the background while you do something else! See you in space commanders!