Probably surprising no one, publisher EA has officially hinted at more than one platform for the next installment of multiplayer-only sooter  Titanfall.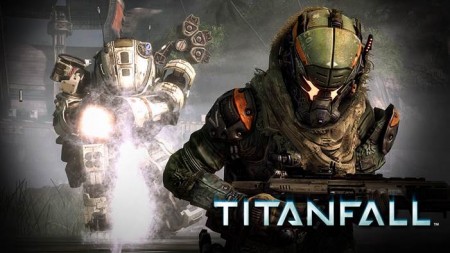 Hinted at even as the first, Xbox One exclusive edition of Titanfall was landing in stores last year, it certainly looks like EA is planning on heading multiplatform with Titanfall 2. Not that they've confirmed anything at all, but EA CFO Blake Jorgensen was quoted as saying recently that "Last year it was on the Xbox only; in the future, we haven't yet announced, but we'll probably have another Titanfall game".
Going further, Jorgensen said that a future game would "probably be a bigger footprint than just a single platform", which pretty confirms that there's a PS4 copy of Titanfall 2 that'll eventually be making it's way to retail. Again, this isn't much of a shock as EA has pretty much said the same before, and developer Reapawn Entertainment showed a bit of dismay when the game was announced as an Xbox One exclusive.
So there you go. Nothing too solid, but is it possible we'll hear something one way or the other at E3 in June? I'd put money on it.
Source: MCV