A set of pretty neat mouse pads is on the way from high-end collectable maker Icon Heroes.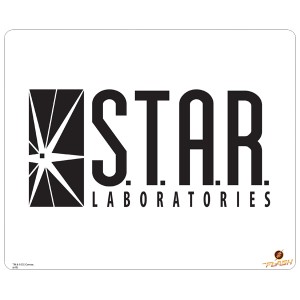 Right off the bat, I'm a sucker for stuff brandishing fictional companies. I have a bunch of tees that have stuff like the Daily Planet logo and mugs that have Arkham Asylum 'branding' covering them, so when I saw that STAR Labs mouse pad, well, I think I have to have that one. Of course, the other two pads are pretty awesome , as they both feature staple shots from both The CW's Arrow and Gotham, which appears on FOX TV. It's just that The Flash mousepad looks like it was lifted straight from the computer room at STAR, and that's kind of irresistible, especially for a long time DC fan.
You can catch whichever one you like best, or all of them if you so desire, when these 7.75″ x 9.25″ bad boys arrive at retail and online this coming March. They'll cost you $13.00 USD each.