As you probably found out yesterday, you weren't (and still aren't) to likely to enjoy some online gaming over this Christmas Day.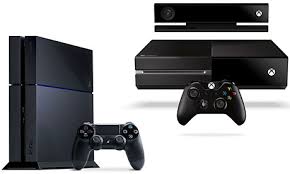 In a massive attack that's still being felt, a hacker group took down both leading online gaming services yesterday. So if you had a brand new Xbox One or PS4 under the tree on Christmas Day, well you really weren't doing too much with either one.
The group in question didn't appear to have too much of a reason for the attack, though they did point out quite successfully that both the PlayStation Network and Xbox Live are far from bulletproof. As so much gaming is done online today, and the download of content packs and additional in-game stuff is getting to be a massive part of the industry, having flaws that are ripe for exploitation is a no-no for both brands. I know it's probably impossible to completely cover all your bases when it comes to cyber-security, but Sony and Microsoft have got to do better than this, especially if they want to keep on pushing towards that all-digital future.
As of now, it looks like some PlayStation consoles can get back to business as usual (some reports of the PSV and PS3 connecting are popping up) and Xbox Live appears okay once again for both the One and 360. Both companies have also said that they're working to fix any additional issues as soon as possible, so if you can't connect just yet, sit tight, chances are you'll be back online some time over the weekend.
And uh, if you're a Nintendo or PC Gamer, just continue to enjoy your long weekend.
Source: MCV