THE STORY SO FAR….
Ten years ago, a civil war tore apart the nation of Gataela. Even now the victims have yet to fully recover, and as the reconstruction of the country draws to a close the poor continue to rise in number. Zack, an orphan of the war, lives in a major trading city near the country's border. Although in the same situation, he tries to help the victims as much as possible. Realizing that his efforts are nothing but a temporary patch, he heads to the Lord's castle to request aid. However, his journey leads him as far as the capital, stirring up the old flames of war along the way.
Gataela is an upcoming inspired J-RPG created by Paige Marincak who brings us into a world that is vastly different from our own. Players will indeed be facing off against enemies, but also will have to converse, convince, and gather information from NPCs. Strength alone will not be enough to save Gataela.
Paige Marincak was born and raised in Ottawa Ontario, Canada. Currently she is a student at the University of Ottawa majoring in Computer Science. In the little spare time she has her hobbies include: Reading manga, watching anime, and playing video games.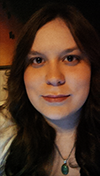 Marincak said that ever since she was a child she has always wanted to make video games. Her background is mainly in software and website development.
"Throughout high school I often made small fighting games for my final projects in Turing and Java. They weren't anything special, but they worked. In my first year of university I started on making a fan-made Pokémon game, but I ultimately abandoned the project to focus on something original, which is Gataela."
Marincak explained how she came up with the idea for Gataela.
"Gataela was originally supposed to be a short mobile JRPG-like game where, like in older and simpler games, you go on a quest to save the Kingdom. However, I wanted to twist it a bit so that instead of going out to slay the Demon King, you ended up saving the kingdom from itself. From there it just kept expanding until what it is today."
The word Gataela on its own is a made up, but it is the name of the country and the overall setting of the game's world.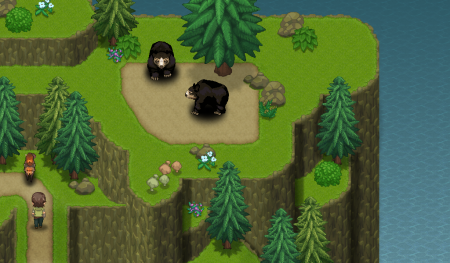 The process of creating this J-RPG hasn't been an easy task for Marincak, and she shares the challenges that she has been through so far.
"I think some of the more difficult challenges I've gone through thus far would be working with different platforms, running the Kickstarter that was back in May, and hiring people to help me with Gataela. Everything is just a lot of work, and of course there's nothing better than questioning why something will work on x platform but crashes on y platform at 7 am in the morning."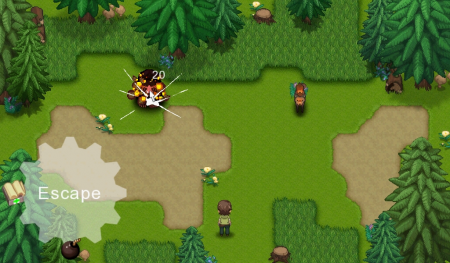 The character designs were designed by Reka. Marincak's artwork involves designing the menus, and half of the game maps.
If there was something that Marincak could have done differently during the creation of the game, she said it would have been getting more feedback from more sources before she started putting money into the project.
"Before I started working on the project I reached out to a few friends and family to take a look at the story and characters. My general feedback from then was that everything was [great]and [amazing] but there weren't too many hard-hitting critiques," she said.
"When I had finally started to put money into the project, I had sent it to a few acquaintances who were much more willing to tell me what things were bad and how to improve. I feel like I wouldn't have wasted so much time if I had sent it out to more people that had more distinct opinions than my own."
As a game creator Marincak said she is the type of person that comes up with thousands of ideas, while working on one and then putting them aside.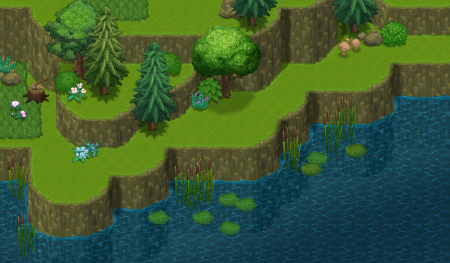 "All of those ideas are extremely complex and out of my reach as a single person, but you can bet I'll do them someday. These ideas are all kinda all over the place in terms of setting, story and genre so I can't really say I fall into any one camp."
When it comes to Marincak's biggest influences she said that she isn't the type to be influenced by other people, but more so by what people have made. An example would be Tales of Symphonia. "You'll see a lot of similarities with Tales of Symphonia since it happens to be the game that got me to fall in love with RPGs."
While there isn't a specific message or theme in the game, Marincak said that players will find a good portion of the game focusing on taking initiative if you want to change something, and taking responsibility for the consequences of those actions.
Marincak offers some advice for people that wish to make their own games: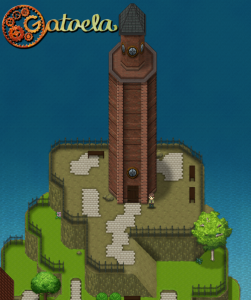 1. Plan. Get help when you need it. Persevere. Making games is difficult and time consuming, so make sure you have a roadmap of what you want to do and where you want to end up. You'll find it'll save you a lot of time in the end.

2. Make sure that if you can't do something, or you need someone to help take some burdens off of you, that you get them if you can. Yeah, it might be nice to be able to proclaim you did everything for your game, but that doesn't necessarily mean that it'll come out as the best it can be. So make sure that if you need someone, you get them before it's too late.

3. Finally, the honeymoon-phase of excitement wears off quite quickly once reality sets in when making games. You'll end up probably wanting to quit, but really, if you want to make video games, go all the way and reject that reality. From time to time that spark will come back, but you shouldn't wait for it, or else you will never complete your game.
Gataela is slated for release in March 2015 and will be available for the following platforms: ipad, Android and Windows tablets, Playbook, and PCs.
Special Thanks to Paige Marincak for chatting with me.
You can follow the project's progress HERE