Feast your eyes on a brand new buffet of screens for Capcom's latest remake of the one and only original Resident Evil.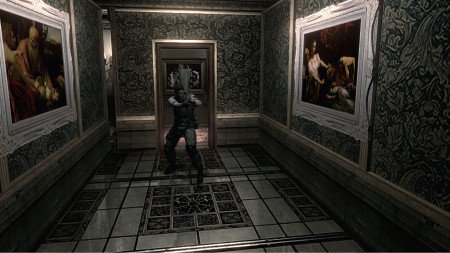 The second re-release of the first game in the series, Capcom's Resident Evil is almost ready for another go-around on a new generation of consoles. The old game is looking might fine too with revamped visuals that make it shine just a bit brighter than the 200 GameCube remake, which was already pretty snazzy… in a rotting, undead sense of course.
The original, original release of RE of course, took place on the PSOne waaaay back in 1996. The game was immediately a fan favorite, a big seller, and a title that ushered in the age of the survival horror genre. Simply put, it's a landmark, and one that fans still seem to be just as fond of after a few missteps with Resident Evil 5 and 6.
What Capcom has in store after this re-re-release is anyone's guess, but you'd probably be on the money if you were thinking some kind of zombies and the use of red and green medicinal herbs. Anyway, Resident Evil is on track for an early 2015 release on the Xbox One and PS4, and you can check out the latest deluge of screenshots from it in the gallery below.