Ready to get back into DICE's Battlefirld 4? There's a whole new update ready for you that changes things up a bit and even harkens back to the tried and true gameplay of the classic titles in the series.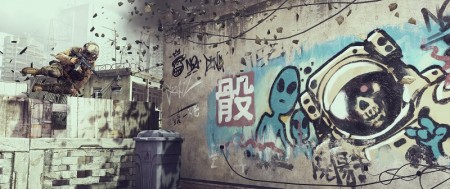 As title updates go, this is a pretty big one, and since we're still a little bit out from the upcoming Battlefield Hardline, this is a particularly interesting bunch of additions that just might have you getting back on the Battlefield sooner than later. That'll hold especially true for you if you're a fan of the classic gameplay from Battlefield 2 and 3 with the addition of the all-new 'Classic Mode'.
Probably the biggest addition to the game, Classic Mode is a preset and will deliver more of a challenge and a "stricter" set of rules than the ones that you might be used to playing with in B4. Though it's one of the biggest changes on the way, there are tons more including a more streamlined UI, as well as some alterations for recoil on some guns, and changes to player movement and the netcode to speed things up a bit.
All around good stuff, and it's free too so you can't really complain about that now can you? The Fall Update is live right now and can be added onto your copy of Battlefield 4 for consoles and the PC. Get more info on it here on the Battlefield Blog straight from the developers at DICE.