A visit to London to see some brand new games.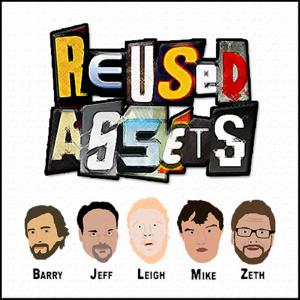 This episode of Reused Assets was recorded live in the press area at EGX London. This time, Mike, Zeth and his son Matthew share their thoughts on some of the games on show this year – the good, the bad and the downright weird. We cover Bayonetta 2, Sunset Overdrive, Driveclub, The Crew and a whole host of others, including our favourite indie picks, such as The Marellous Miss Take, Never Alone and How To Be A Tree. So have a listen to find out what we think are the games you should be checking out in the future.
Starring Zeth Ward, Mike Jones and Matthew Ward
Intro music is 'Intro' and outro music is 'Yeah Yeah Beats', created by She. Find these tracks and more at www.shemusic.org
You can subscribe on iTunes by clicking here.
Grab the RSS feed here and add it to your favourite podcatcher!
Thanks to Brutal Gamer for allowing us to post this here.