Classic adventure game company Sierra is back, and they're bringing King's Quest and Geometry Wars3: Dimensions with them.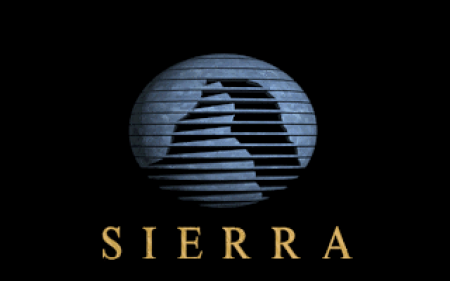 There's just no way around it, if you were an adventure game fan in the early 90s then you were a Sierra fan. Started waaaaaay back in 1979 by Roberta and Ken Williams, Sierra brought a bunch of the most beloved point and click games of all time to the PC market including Space Quest (a favorite of mine) and the soon-to-be-remade King's Quest.
Now the publisher is making something of a comeback, as Activision's new indie-centric label. Although this usually means that a company would be focusing on smaller properties, both King's Quest and Geometry Wars are quite large in scope and in terms of fan bases, so maybe we're going to see something of a mix as to what Sierra will be bringing to market.
Said Ken Williams about the relaunch:
"We're very proud of what we created all those years ago with Sierra Online, and today's news about carrying Sierra forward as an indie-specific brand is very encouraging," said Williams. "We look forward to seeingSierra's independent spirit live on, and are especially excited to see what The Odd Gentlemen will do with King's Quest."
You might recognize The Odd Gentlemen as the developer of The Misadventures of PB Winterbottom, which was something of a hit on the PC last year. King's Quest will certainly be a different type of game for them as they come off PB's tale, but the developer promises "an awe-inspiring art style, engaging puzzles, and a wondrous interactive narrative brimming with humor". The new King's Quest focuses on King Graham as he recounts his amazing adventures to his granddaughter Gwendolyn. So it's kind of like a narrative within a narrative, which sounds kind of neat.
Before that game hits though, and it's due in 2015, gamers will get to play around with a more modern favorite- Geometry Wars. The 3rd installment of the series will be the product of Lucid Games and offer "flu 3D action" in both co-op and competitive multiplayer, which is a first for the shooter. Of course, single-player fans need not fret as Geometry Wars 3 will indeed have a campaign mode that's set to be loaded with 50 challenges and 10 different battle modes, of which half will be completely new.
"Thanks to Sierra, we're planning to release Geometry Wars3: Dimensions on more platforms than ever before," said Pete Wallace, Studio Head, Lucid Games. "We're thrilled to work with the indie team at Sierra to bring the next generation of Geo Wars gameplay to our passionate and loyal fans, and look forward to seeing you all online!"
You can expect to see Geometry Wars 3: Dimensions launching on consoles and the PC later this year. As for King's Quest, that's scheduled to arrive some time next year. No mention of platforms yet on any of this by the way, though the official press release does mention the PC, Xbox Live, and the PSN.