DC had a great showing at SDCC 2014 with plenty of new action figures, statues and more.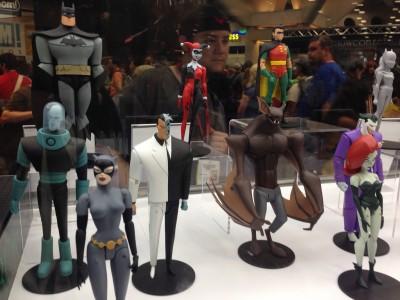 If I was going to pick something form this past Comic Con that got the most smiles from me, I'd have to say it was the Batman: The Animated Series from DC Direct. This is really turning into a special line with figures based on all the major characters from what's easily one of the best animated shows of all time, let alone superhero-based shows.
While those were my favorites, there was plenty more to see at the booth including some excellent New 52 figures (that Thrasher Suit is amazing) and some very cool Batman: Arkham figures. And, while I don't think we're likely to see it at retail anytime soon, that Anti-Monitor deserves a mention too, seen battling with the blind-boxed Scribblenauts DC figures that are available right now.
Have a look at the gallery below and feast your eyes on what's in the pipeline for the rest of 2014 and beyond.