Boxed PC games are dead? Think again.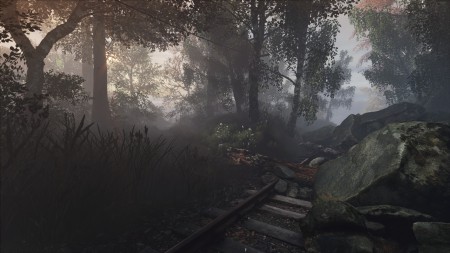 "The Vanishing of Ethan Carter immediately had the finger on our pulse," said Reinhard Pollice, Business & Product Development Director at Nordic Games. "We're excited to be involved with this one-of-a-kind horror/mystery game and the atmosphere it conveys on screenshots and trailers already. To collaborate with The Astronauts is the icing on the cake."

"With such an understanding and responsive partner it's been really easy for us to make a decision to cooperate with Nordic Games on the box version of our game," said Adrian Chmielarz, co-founder of The Astronauts and lead designer of The Vanishing of Ethan Carter. "Some gamers asked us for a physical copy, and I am happy that thanks to Nordic we can deliver."
A horror game through and through, The Vanishing of Ethan Carter is a psychologically twisted affair that The Astronauts say just might leave some mental scars on players. With no combat to be found in it's hauntingly beautiful and macabre world, and an emphasis on the adult and mature (really mature, not like 'rated M' mature) nature of the subject matter, this is one to watch for horror fans looking to be spooked by something new.
You might be a little spooked and think you've somehow slipped through the cracks of time too when you see The Vanishing of Ethan Carter on the shelves at your favorite game store. Not to worry though, the game is indeed coming to shops in retail boxed format and there's nothing wrong with the timestream (I think).
You'll be able to find a boxed copy of the game on the racks this coming quarter (q3, 2014) courtesy of Nordic Games. And if you'd like to get a head start on the narrative, you can also check out this free prequel comic, which sets the stage for weird quite nicely.