Deep Silver's re-release of the Metro series is coming up sooner than you might have thought.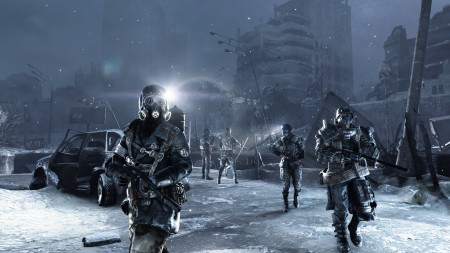 Not announced all that long ago, Metro Redux will combine the first two Metro (there isn't a third… yet) games in one combo pack at retail or separately via digital download services. Both games have received an 'HD' upgrade for the new release along with a host of extras.
Both games will include the flu suite of DLC available for each and can be played in either Spartan or Survival play modes, which basically makes the first game play more like the action-oriebnted second and the second play more like the survival-horroresque first. And for those of you wondering, yes Ranger Mode is included.
As for when you'll be able to get your mutated mitts on the games, they'll hit both retail and digital sources on August 26th.