Today was the big day for people all over the United States with the Super Smash Bros Smash-Fest finally commencing.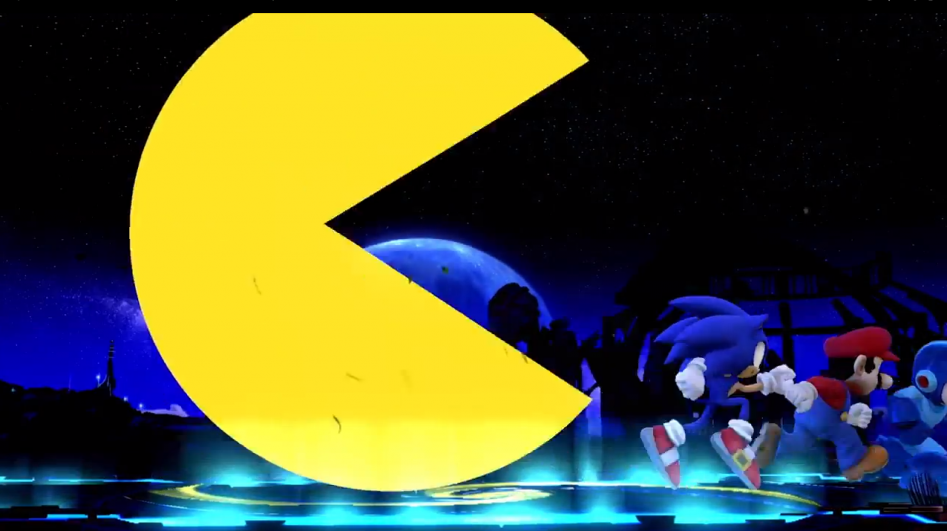 I got my hands on both the 3DS and Wii U versions of Super Smash Bros, and rest assured the game is as good as it looks. We had to wait almost 5 hours before the Wii U version, but it was worth it; people in line warmed up with the 3DS version. Initially was somewhat awkward playing Smash on a 3DS, and it seemed a bit more floaty than normal, but overall once you get the hang of it things get rather frenetic. The items that we got to use were pretty insane, hell even the stage features themselves, like the coins that turn you gold, or the Yellow Devil which appeared to attack us. I specifically requested two stages, the first being New Super Mario Bros 2, and the second, which was Wily Castle.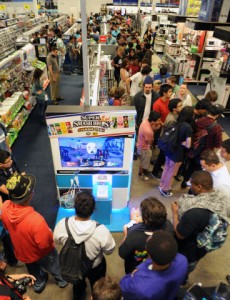 In both rounds I chose Megaman; and while he was somewhat difficult to get used to at first, I managed to win in both rounds. He's actually rather good to use, as he has some heavy hitters like his down A attack. Some of us seemed to take a particularly long time to KO, I recall getting up to 150% before dying in one of the rounds. One of the items I picked up was the back shield from Kid Icarus Uprising, which proved very useful. I had a final smash, but I sort of panicked and shot it away from the player I was facing. The first match was a 2 player fight on the 3DS, the second was four players for the Wii U; each of us got to use a Wii U pro controller. It was a relief not having to contend with the Wii remotes or something else like that for the match.
Each match was 2 minutes in length, but boy did the last one feel quite long. I got in a few kills but sort of played it safe for a bit. Didn't make much use of the special attacks, as I was more so focused on getting in a few good kills. The feel of it definitely was a mixture of Brawl and Melee, a good combination of the two. Speed was decent, arguably more so on the Melee side. I dodged quite a few times, and it felt rather natural to do so; much less awkward than my first time playing Super Smash Brothers Brawl. One of the players I was facing hit me with the villager's attack, which basically traps you while he builds a structure. Just before I died, the clock ran out, so that most likely netted me the win.I got a neat little button that's given to all winners of Wii U version. So far it's turning out great, and I can't wait to get my hands on the games in October and the holiday.