In case you missed it, the Super Smash Bros Invitational tournament has just finished. It went out with a bang as HBox faced aMSa.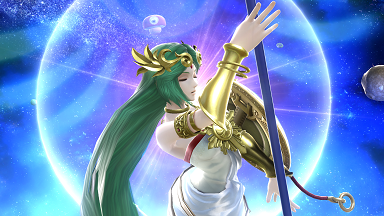 Some new and interesting things appeared during the match, such as Zero Suit Samus's final smash in which she gets into her space ship and fires at players from afar. It functions much like Solid Snake's did in Brawl, so while he may not appear in the next big installment of the series, the spirit of Snake is within Zero Suit Samus in some form. We also got a more extensive look at the FDs from other characters, like Pit's three sacred treasures, and the Villager's construction attack. Unfortunately some characters did not get picked at all; but for those of us that wanted to see Samus, Sakurai confirmed at the tournament that she is indeed the strongest amongst the characters picked, so there's a touch of irony in all of the competitive players avoiding her.
We got to see some extensive footage of new items, like the blue shell and bullet bill. The blue shell looks to be an especially formidable item, with its ability to hone in on players, creating a large explosion after hitting them. The most interesting looking stage, in my humble opinion, was the New Super Mario Brothers level. It goes through several phases of the game as Kamek waves his magic wand, changing the course location. From grassy plains, to the inside of the koopa fortress, it looks like it may be come one of my favorites. Remember that everyone can go and play Smash at the Super Smash Bros Smash-Fest in Best Buy, so make sure there's one in your area if you're itching to compete against others. You can catch the whole Invitational Event later on when Nintendo posts the recording of the stream.