The latest update for Wii U gives players a nifty quick start menu, which allows you to load up some recent games you've been playing while the system boots up.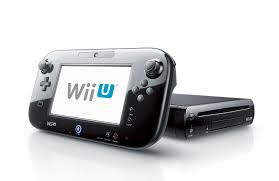 The update also adds some other cool features to the Wii U, such as console being able to download system updates while in standby mode, full screen alerts displaying on screen while the system is in standby mode, an easier Nintendo ID setup for new users, and notifications being accessible from the home menu as well as the Wii U menu. Some of these are very welcome indeed; the automatic update is something all modern platforms should have, and the recent games feature is a handy tool that the PS3 menu has been applying for quite some time. It's nice to see Nintendo using these modern mechanics for their console.
For the most part, updates seem to bring some rather significant changes to the forefront, like a faster start up for the console, a combination of the 3DS and Wii U accounts, etc. It makes one wonder what other improvements Nintendo is possibly cooking up for future; maybe something like a unified account system not tied to the console.