The Steven Spielberg produced series about a post-alien invasion Earth and it's human resistance fighters is about to invade consoles and the PC.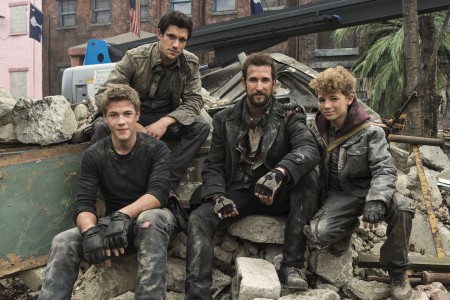 Survival of the human race is at stake. Players will dive into a world gone wrong and command a squad of recently-rescued survivors who have been recruited into the human resistance fighting to save the planet.  The team will engage in covert tactical operations against the Espheni fighting to survive against alien invaders while also rescuing and recruiting survivors to the join the 2nd Mass.  With addictive strategy-based gameplay, players will be immersed into the unique story line with all their favorite heroes from the show.
If you haven't seen the TNT show produced by Spielberg's Amblin Television; the setup is something that video game fans should already be intimately familiar with. Earth has been rocked by an alien invasion by a race called the Espheni. In the time after the occupation,  human resistance fighters form into groups of militia to take the fight to the xeno forces.
As the show has progressed (it's about to enter it's fourth season), a ton has changed and it's gotten infinitely more interesting with plenty of different factions (both human and alien) to keep tabs on. The new game of the same name based on the show will offer a look at the first few stages of the insurrection, which more than likely means a setting sometime at the beginning of the epic.
Developer Little Orbit is promising a tactical strategy RPG experience with the show's first video game adaptation, that's driven forward by the ever-evolving storyline. You can expect to battle Skitters, Mechs, and 'Harnessed Humans' on the urban battlefields of Falling Skies and there'll also be a mechanic where you'll have to rescue humans trapped by the alien overlords and recruit them into your squad, which'll be a part of the show's 2nd Mass group. Ever-changing enemy AI and a random map generator are highlights of the campaign, along with equipment upgrades and plenty of objectives for each scenario too.
Falling Skies will deploy on the Xbox 360, PS3, Wii U, and PC sometime this autumn.