Some very big games are on the way for Ubisoft's E3 lineup including Assassin's Creed Unity, Far Cry 4, The Division, and more.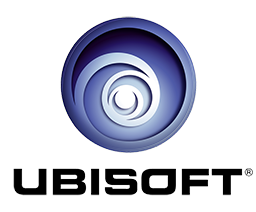 With E3 not all that far off now, companies like Ubisoft are starting to gear up in a big way with announcements and details on some blockbusters on the way for this Holiday and beyond. Ubi is promising that at least Assassin's Creed Unity, Far Cry 4, Tom Clancy's The Division, The Crew, Valiant Hearts: The Great War will be on hand for the show, but there's me a somewhat nebulous "more" there as well.
"2014 is the most exciting year the gaming industry has seen in a while. At E3, we can't wait to share our future of gaming," said Yves Guillemot, co-founder and CEO, Ubisoft

"Ubisoft teams have fully embraced this new generation and will demonstrate how they are bringing  breakthrough innovations to our beloved franchises and beyond in order to offer players the most original and memorable gaming experiences."
The meeting, which will also be broadcast as it happens on Ubi's Twitch and YouTube channels, is scheduled for 3pm (Pacific) on June 9th, with the floor display (in the main hall) starting the very next day on June 10th. Showgoers can also stop by the Uplay lounge at The Standard Hotel in downtown Los Angeles.
If you're not going to the show, you can still check out a version of the event at uplaylounge.com, where you'll be able to see "exclusive content" and "online chats" and live streams as stuff happens. As to that site, fans of Ubisoft's properties can actually start submitting questions for the various teams for those titles right now, by clicking here.