iOS and Android gamers are about to get a taste of Zen Studios' castle-breaking siege title CastleStorm for free.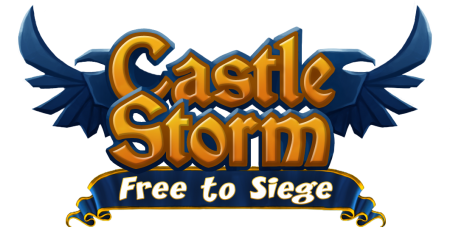 "Over 6,000 players joined the CastleStorm – Free to Siege beta on Android, providing valuable feedback that impacted many aspects of the game, including the in-game economy and important gameplay elements," said Mel Kirk, Zen Studios Vice President of Publishing. "Thank you to all the players who helped us make a better game."
Free-to-play is the name of the game in CastleStorm – Free to Siege, a game that (as Kirk said) got a great deal of  feedback from players while in development. Zen is promising full console-quality graphics and controls that are tailored to a smooth mobile play experience for the game. You'll slo find that Free to Siege has plenty of content, much like its console big bro.
150 missions in total, spread out among 4 different campaigns, comprise the bulk of the game. Gamers can take control of four different nations as well, each with "distinct troop classes, weapons, spells, bonus rooms, and eight playable hero characters as well as brand new spells for the mobile version." So with all that, this one is well armed to go knock down some LEGO-style castles.
Look for CastleStorm – Free to Siege to arrive on the Apple App Store for iOS devices, as well as Google Play and Amazon for Android handsets on May 8th. If you'd like to check out our review of the console version, click here.