The games to come with your subscription next month have been announced.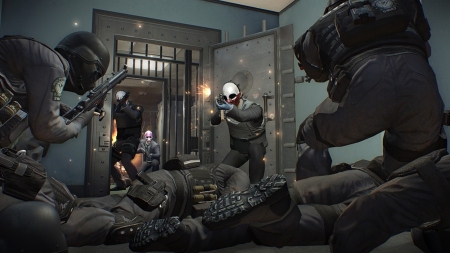 Sony have announced the games that will be coming to the PlayStation Plus service in the EU in May.  As usual, there is a selection of games for your PlayStation platform of choice, be it PS3, PS4 or PS Vita.
The PS3 will be getting Payday 2 and Puppeteer, the PS Vita will be getting Muramasa Rebirth and Everybody's Golf, and the PS4 will be getting Stick It To The Man.  All these games will be available for free download from 30th April.  Mercenary Kings, PES 2014, Sly Cooper: Thieves In Time, Hotline Miami and MotoGP 13 will be coming off the service on that date too, so you'd better get them quickly if you want them.
Source: CVG