Activision's smash hit series return to McDonalds in a new Happy Meal promotion for the second year in a row.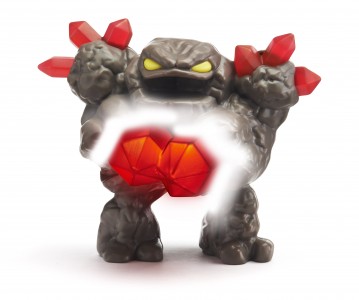 Based on the newest game in the series, Skylanders SWAP Force, the Happy Meal promo is set to run from March 28th through April 24th. Participating (there are ones that don't participate?) McDonalds across the US and in Puerto Rico will will be offering Skyanders themed Happy Meals complete with a series of 8 toys based on the games.
Comprised of mainly SWAP Force characters, the series will feature a Chompy, Eruptor, Free Ranger, Freeze Blade, Magna Charge, Prism Break, Rattle Shake and Wash Buckler- each with a "unique play feature". You can expect to get a little more out of the deal too as each Happy Meal will also contain a $10 off coupon for the SWAP Force game and a $1 off coupon for individual Skylanders SWAP Force figures. And lets face it, there aren't any Skylanders fans who couldn't make use of that one.
As far as Happy Meals go, that's a lot of stuff in one little box and a ton more than I used to get when I was a kid. I think the best thing I ever fished out of a kids meal was a Snork…