Spiders Studio has announced the release date for their ambitious followup to last year's Mars War Logs.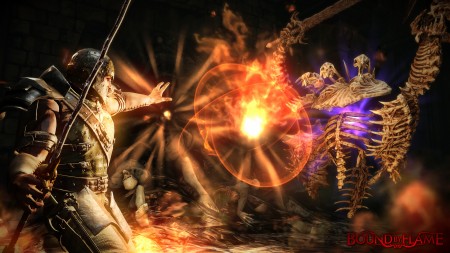 Is it me, or is Bound by Flame looking pretty darned impressive? This week's shots released by Spiders shows off some of the game's bestiary, which hadn't been glimpsed previously, and really looks fantastic- and a huge improvement over the sci-fi Mars War Logs.
Each monster in the game will have specific skills and attacks as well as behaviors that are designed to force gamers to mix up their attacks and strategies depending on what beasties that encounter and group dynamics. It's set to be a deep combat system for players as well as they'll have access to both close combat moves and a magic system.
Focus Home, who are publishing the game, and Spiders aren't saying much right now about the combat in Bound by Flame, but you can expect an in-depth look at it in a trailer that should be popping up some time soon. For now though, have a look at the screenshots below and mark off May 9th on the old calendar; that's when Bound by Flame will be hitting the PS4/3, Xbox 360, and PC.