The second installment of the Castlevania: Lords of Shadow saga is on the way to the PC, courtesy of Steam.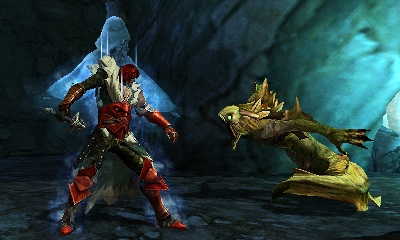 Set a quarter century after Gabriel Belmont fell into vampirism and became the vamp lord Dracula, Castlevania: Lords of Shadow – Mirror of Fate HD stars classic Castlevania heroes Trevor and Simon Belmont as well as Drac's son, Alucard.
As the middle title in the trilogy, Castlevania: Lords of Shadow – Mirror of Fate HD tells the story of some of Gabriel Belmont's descendants, including Simon and Trevor Belmont, as they battle their own destiny only to discover their true, shocking fate. Trevor Belmont, a knight of the Brotherhood of Light, sets out to avenge his mother's death at the hands of his father, who has returned from years of exile to take up residence in a mysterious castle. The powerful figure that was once Gabriel Belmont now stands as Dracula, a powerful vampire. Dracula has declared war upon the Brotherhood and thus the scene is set for a powerful showdown between father and son.
If you've played the game previously on the 3DS, where it was an exclusive till recently, then you know what to expect here. Mirror of Fate is a throwback to the 2D Castlevania's of old, but with modern design and graphic flourishes. That 'HD' tacked onto the end of the title for consoles and now the PC means that the game's looks are only getting better too. So if you didn't play the handheld version for whatever reason, the HD edition is the one to get.
Aside from the graphics, the PC version also has online leader boards, a 'boss rush' mode, and the requisite Steam 'cheevos. We loved the 3DS version of Mirror of Fate, saying that even with a few issues here and there, it's a "real gem". Check out our full review here.