Risen 3 is officially on the way for late Summer, and man does it look absolutely stunning.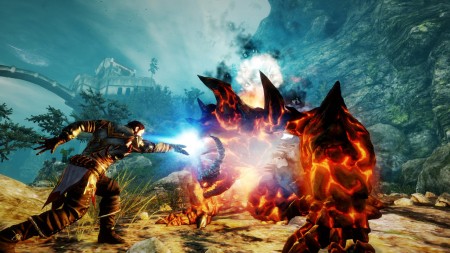 "Like a carpenterwith a hand-crafted piece of furniture, we put together the story, the characters and the landscape – making it all fit together so that the player has the possibility to discover an entire universe," says Bjoern Pankratz, Project Lead at Piranha Bytes. "Exploration is the key to our game."
And with that little statement right there, a legion of RPG fans just looked for someplace to preorder this one. With exploration as a "key" element to Risen 3: Titan Lords, developer Piranha Bites is delving deep into one of the things that makes the genre itself so enjoyable- exploring a world that's rich with things to do and places to see.
The developer is promising a lot of very cool things with Risen 3 too like choices that will actually change the game world as you play, enticingly lush and vivid worlds to play in, and a "full of life … authentic, classic RPG experience".
The first game in the series, Risen, was pretty well-liked despite its problems and the Gothic games were pretty well received too if I recall correctly. If Piranha Bites can get a lock on the technical aspects of the game and back up those statements above at least to some degree, they might have a hit on their hands.
Risen 3: Titan Lords is actually not all that far off either. It's scheduled to hit the PC and "consoles" (no word on which yet) this coming Summer, so stay tuned for lots more on this one in the months to come.