As expected, Lucasfilm owner Disney has pulled the rights to the Star Wars franchise from longtime  publisher Dark Horse Comics and handed it off to their own Marvel.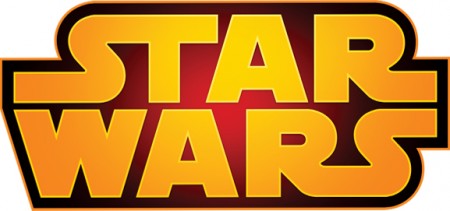 When Disney bought Lucasfilm (and thusly attained it's lucrative Star Wars license), the company quickly retook the video game rights and announced a fresh slate of feature films. The comic book end of all things Star Wars was relatively left alone at the time, but it became almost a foregone conclusion that as soon as the license ran out for Dark Horse, Disney would take the Galaxy Far, Far Away to Marvel Comics; its own comic book publishing arm. I have to note that, after writing that sentence, I'm still blown away at the entertainment empire that the Mouse House has crafted. Disney is a beast all by itself, then add Marvel Comics to that name and Lucasfilm and you've got a monster of a group- and that's not even counting the myriad of other outlets that Disney calls it's own.
And as you may know, the Star Wars universe isn't exactly virgin territory for Marvel and the property has been through a few changes of venue over the years. Marvel started things off with Star Wars #1 way back in March of 1977 (at the height of the original film's popularity) and carried it through nine years of adventures until Dark Horse fully took the reigns in 1991. And if you're doing that math in your head right now, yes that means that Dark Horse has been producing Star Wars content for about 22 years. That's a fact that Lucasfilm definitely realizes; just as much as the license is something that Disney on the whole and Marvel in particular is more than a little thrilled to have back in the fold.
"Dark Horse Comics published exceptional Star Wars comics for over 20 years, and we will always be grateful for their enormous contributions to the mythos, and the terrific partnership that we had," said Carol Roeder, director of Lucasfilm franchise publishing, Disney Publishing Worldwide. "In 2015, the cosmic adventures of Luke, Han, Leia and Chewbacca will make the lightspeed jump back to Marvel, to begin a new age of adventures within the Star Wars universe."

"We here at Marvel could not be more excited to continue the publication of Star Wars comic books and graphic novels," said Marvel Worldwide Publisher and President, Dan Buckley. "The perennial brand of Star Wars is one of the most iconic in entertainment history and we are honored to have the opportunity to bring our creative talent pool to continue, and expand Star Wars into galaxies far, far away."

"We're incredibly excited by this next chapter in the Star Wars saga," said Andrew B. Sugerman, executive vice president of Disney Publishing Worldwide. "Bringing together the iconic Lucasfilm and Marvel brands to tell new stories will allow us to continue to thrill lovers of the original Star Wars comic books and entertain generations to come."
As for Dark Horse, head honcho Mike Richardson penned a special letter to mark the announcement. While he's definitely not happy to see the brand go, the publisher is looking towards 2014 as a year to usher out the Star Wars Universe with a bang. And if you've paid attention to Dark Horse's Star Wars-branded books over the years, then you know this has the potential to be a fantastic year.
The End of an Era

All things come to pass. So too, do all licensed deals. I am sad to report that Disney, the new owner of Lucasfilm, has notified us here at Dark Horse of their intention to move the Star Wars publishing license to another of their recent acquisitions, Marvel Comics, beginning in 2015. This will end a partnership that has lasted more than two decades.

For those who are new to the industry, Dark Horse revolutionized the treatment of comics based on films. After a history of movie properties being poorly handled with little regard for execution and continuity, Dark Horse took a new approach, carefully choosing licenses and approaching them with excitement and creative energy. Our goal was to create sequels and prequels to the films we loved, paying careful attention to quality and detail, essentially treating those films as though they were our own. Star Wars has been the crown jewel of this approach. We began chasing the title as far back as 1989, and with the launch of Tom Veitch and Cam Kennedy's Dark Empire, a new era in comics was born. I'm not ashamed to admit that we were Star Wars geeks, and we have been determined to spare neither effort nor expense in the pursuit of excellence.

It is ironic that this announcement comes at a time when Dark Horse is experiencing its most successful year ever. For obvious reasons, we have prepared for this eventuality by finding new and exciting projects to place on our schedule for 2015 and beyond. Will they take the place of Star Wars? That's a tall order, but we will do our best to make that happen. In the meantime, 2014 may be our last year at the helm of the Star Wars comics franchise, but we plan to make it a memorable one. We know that fans of the franchise will expect no less. The Force is with us still.

Mike Richardson
So, with all that said and the course of the Star Wars comic book license now more or less set in stone, when can we expect to see the new books start to show up and what might be on tap for the rest of this year? Well the long and the short of it is that there's no firm date for launch as of yet, only a somewhat nebulous '2015' that has been announced by Disney/Lucasfilm/Marvel. Although there is at least some news to report as Marvel has said that fans can expect both comics and graphic novels to hit stands as a result of the new deal. Yes, I know that's not exactly earth-shattering, but at least it's something.
For Dark Horse, things are a little more spelled out. Look for the excellent Star Wars series by Brian Wood to continue and then wrap up near the end of the calendar year alongside the other miniseries' currently seeing publication. Whether all of them actually come to a satisfactory conclusion (story-wise) or if some are just left off at the midway point is kind of up in the air. Basically, the scribes on the books aren't going to start putting out an inferior product now, so they'll more than likely just keep on telling the stories they were set to tell.
Whatever happens in the Star Wars comic universe and however the year before us ends up, both 2014 and 2015 are bound to be very interesting indeed for fans. Stay tuned for more as it develops.