Accessories aren't really hugely available at the moment for either of the new consoles on the block, but we've got a short list of some of the coolest stuff that's up for sale right now to nicely compliment your shiny, new Xbox One and would make for some great gift ideas too.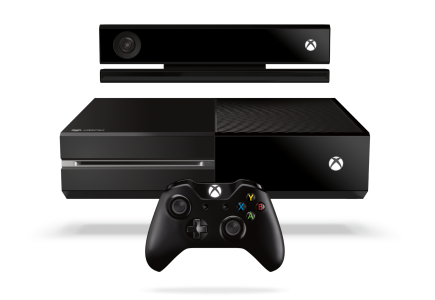 When you think about it, people really don't get video game consoles for Holiday gifts anymore. I remember being a kid and finding  brand new Sega Genesis under the tree (complete with pack-in game- Rise form your grave!!), but the way console launches are going these days, you'd be hard pressed as a parent to locate a PS4 or Xbox One if you hadn't already pre-ordered one. And if there are any laying around at the Best Buys of the world- they're going to be snapped up post-haste by the older generations of game fans that are starting to seriously dominate the industry.
So with that in mind, it's the accessories for that console that the gamer in your life (or you; lets be honest) really needs to be unwrapping this Holiday Season. And with that in mind, heres's a few of the coolest things that are available at stores right this very minute for your gift-buying consideration.
Battlefield 4 | Xbox SmartGlass– Have a smartphone or tablet lying around? We thought you did. With Xbox's SmartGlass technology, gear heads can now incorporate all of their favorite devices at once. SmartGlass allows you to communicate with your Xbox One by way of mobile device or tablet, turning your device into a second screen and elevating your entertainment experience. The downloadable app allows you to control your gaming console remotely. Use this to control sound, or our favorite – scan gaming routes and maps on Battlefield 4.

NBA2K14 | Polk N1 Surround Bar– Love the roar of the crowd as a player jumps feet above the rest; slam dunking the ball into the net? Want the same effect as you make a baller play on some of the NBA's toughest teams while playing NBA2K14, but you're the only one on the couch? The Polk N1 Surround Bar, with wireless Bluetooth technology, has created an audio experience so immersive and intense in detail, you'll feel like you are in Madison Square Gardens.

Turtle Beach Ear Force XO Seven– Keep turning up the volume as you race through the streets, stealing cars and escaping authorities? Instead of shaking the whole house, purchase the Xbox One connectable Turtle Beach Ear Force XO SEVEN headphones. Made specifically for gamers, the XO SEVEN connects directly to the wireless Xbox One controllers, leaving you free from all wires. With its memory foam cushions and included boom mic, you can continue completing missions in any game in comfort and with plenty of sound.

Killer Instinct | Arcade FightStick Tournament Edition 2– Thanks to the Arcade FightStick Tournament Edition 2, things just got deadlier. Mad Catz created this premium gaming controller with all-new features, infinite customization possibilities and a design philosophy that stems from a community of fighting game fans. With Killer Instinct the game and the Killer Instinct-branded fight stick being released exclusively to Xbox One, these will fly off the shelves as fast at the Xbox One itself.
Probably your best bets, if you're buying for someone else, would be the Arcade Stick or the XO Seven headset. MadCatz makes an excellent product and the FightStick is an absolutely fantastic giftable for anyone who's into fighting games the way they were meant to be played- in an arcade and with a stick.
It's no secret that gamers love headsets too. Even if they're not all that into multiplayer games, a good set of cans can be a necessary addition to their entertainment setup thanks to the 'special ability' they provide. What ability is that? Why, the power to play your games in peace (with the sound cranked up) and not bother the wife/husband/parents in the next room who really don't care if you just wasted a hundred zombies in Dead Rising 3 on the hood of your newest custom car.
Of course, even though they're a tad pricy, a tablet or other smart-device is a pretty awesome gift as well with the way that Microsoft's newest console plays so nicely with them- thanks to Xbox One Smartglass. That soundbar would be pretty terrific too, with its absence of wires and ability to fill a room with sound. I've actually been looking for a 'bar myself, so I think I just found something else to add onto my wish list for Santa…