For reasons unknown, Nintendo Land is no longer on present the eshop for NA. Even more curious is that it isn't missing on the EU eshop.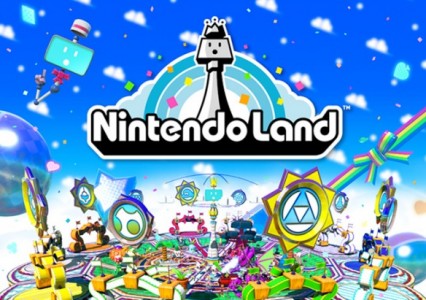 Nintendo Land is launch title featuring a series of mini games, many of which are based on popular and even niche Nintendo games, such as Nazo No Murasame Jo, otherwise known as The Mysterious Murasame Castle. The title is designed like a theme park, where the player controls a mii that is free to explore a hub world consisting of each mini game. Gamepad features like using the touch screen to fling shurikens, gyro controls to tilt a trolley and more are paramount to the game play.  It was bundled with Wii U deluxe models, and sold separately in stores as well as the eshop. It's possible they're creating another type of bundle in the future that includes Nintendo Land, but there's no telling exactly what the Nintendo has in store for the future.
While it probably isn't of any concern, it certainly would be a strange move on the company's part, considering the Wii U deluxe and Nintendo Land bundle was recently removed in favor of the New Super Mario Bros U bundle.
Source: NeoGAF