The classic Nintendo DS horror FPS makes it's way to the PC.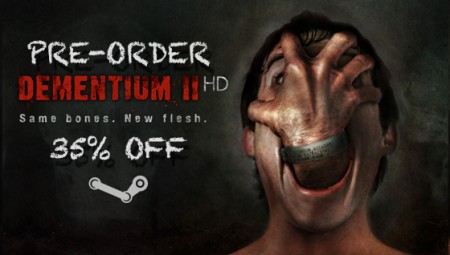 The visage of doctors and patients alike fade in and out of these nightmarish visions of tortured memories. This eggshell reality is fractured by experiments conducted in the ward. Blood, flesh and screams surround as you put together the pieces of your story and make your escape from the Bright Dawn Treatment Center while the dark doctor watches on in amusement – Welcome to the world of Dementium II HD.
One of the most mature titles to ever grace the DS, Dementium II (and its predecessor) was a breakthrough in that it not only did horror well on the handheld system, it also did first-person shooting nearly flawlessly. That's a double-barreled feat that few games have managed to achieve and the only ones I can actually think of at the moment are all by original Dementium developer Renegade Kid.
Now being brought to life on the PC in enhanced 'HD' form by Digital Tribe Games and developer Memetic Games, Dementium II HD is basically everything the original was to the small screen- just a whole lot better looking. The title is available right now for pre-order on Valve's online storefront and carries a 35% discount off what will be the standard $14.99 USD asking price. That's a sizable cut to the price tag of a game that's definitely got some potential as the DS version was a great little scare-fest.
Dementium II HD releases for the PC this December.