Atlus has lowered the price tag on the demon-collecting RPG Shin Megami Tensei IV for the 3DS- but act fast, because this deal won't even last till All Hallows.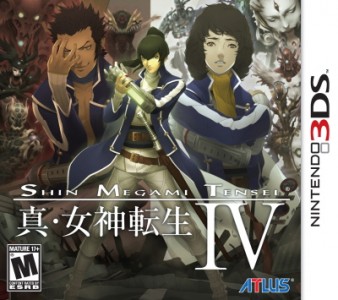 Available exclusively for the Nintendo 3DS system, Shin Megami Tensei IV puts players in the role of a Samurai, a protector of the Eastern Kingdom of Mikado, where players will struggle in the battle between law and chaos.

As a newly appointed Samurai in Shin Megami Tensei IV, players will struggle with factions that have nefarious designs on the world as they defend their home kingdom from a growing army of demons. Decisions players make throughout the course of the story will have lasting repercussions, as the fate of the world hangs in the balance.
Starting yesterday, the game has moved from $49.99 USD to $39.99. That's a pretty good savings, especially for fans who might've been on the fence about the latest edition of the series. Also very cool is that the $10.00 discount is good for both physical and digital purchases made through the Nintendo eShop.
Shin Megami Tensei IV is rated M for Mature, you can find out more about the game here. As for the sale, it's on right now and will run through the 14th of the month. After that, demon hunting goes back up to regular price.