Agents of S.H.I.E.L.D. is a pretty big hit going into its second week of broadcast, and Marvel has responded with a line that fans and would be agents alike should be pretty happy with.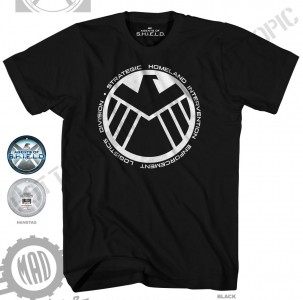 I wasn't too sure myself how Marvel's Cinematic Universe would translate to the small screen, but the series debut of Agents of S.H.I.E.L.D. was a smash with audiences and you better believe the publisher took note of the monster numbers that the premier episode put up.
"The breakout success of our new primetime ABC series further underscores the unmatched affinity that fans have for the Marvel brand," said Paul Gitter, senior vice president, licensing, Marvel at Disney Consumer Products. "This new consumer products line will give fans a great jumping off point to enjoy the new series and to extend their passion for Agent Coulson and the S.H.I.E.L.D. organization."

"Marvel's Agents of S.H.I.E.L.D." opened a strong No. 1 in the time period with Adults 18-49 (4.6/14), defeating NBC's Tuesday premiere of "The Voice" by 15% (4.0/12) and CBS' season premiere of "NCIS" by 35% (3.4/10), to qualify as TV's highest rated drama debut in nearly 4 years. It was also Tuesday's No. 1 TV show in Adults 18-49 (tie) and across all key Men demographics (M18-34/M18-49/M25-54).
Marvel has a bunch of stuff on the way to celebrate Marvel Television's first ever live-action TV show and Joss Whedon's Avengers follow-up including posters, Tees and more and all of it's available right now at Marvel.com, ABC.com and Hot Topic stores (of course).
If somehow you haven't seen or heard about the show yet, it stars Clark Gregg reprising his role of S.H.I.E.L.D. agent Phil Coulson as he leads his team of very non-powered agents in a world of superheroes and villains. You can catch the show in its usual time slot on Tuesday nights on ABC.