Spiders Studio's hellfire and brimstone RPG Bound by Flame is already on the way for current generation consoles and the PC, but now comes word that the charbroiled adventure will be heading to the PS4.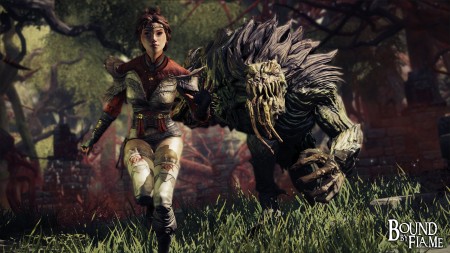 We covered Bound by Flame here when it was announced a while back, but the premise is a really cool one if you're not familiar. Basically, you play as a mercenary that's possessed by a flame demon. The title features heavy customization and a progression system that alters your looks as you play and (de)evolve into a more and more demonic-looking being. A transformation that's totally dependent on your choices as you play. So think kind of like Fable, but way darker and (presumably) toastier.
From the looks of the screens released by the publisher Focus Home today, Bound by Flame is looking sharp as a hot poker too. Check out the screens below and bust out the holy water- Bound by Flame arrives in 2014 for the Xbox 360, PS3, PC and PS4.