If you're a toy fan and you're in NY this coming week, you might want to stop by the Mezco Toyz offices on Friday, because there's going to be a ton of awesome stuff just waiting for you to take it home.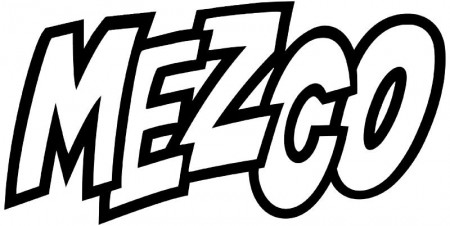 Mezco's archives, lovingly called The Vault, are wide open for this one-time sale with test shots and toys for sale at the event. The company's photographs (Test Shots) usually go to places like The Museum Of The Moving Image and Geppi's Entertainment Museum too, so you know this is some cool stuff we're talking about here. This is actually the first time that the shots have been made available to the public for purchase too, so the sale is actually kind of historic.
I also mentioned that there would be toys on sale though, and there definitely will be. This isn't current catalog that Mezco is bringing to the party either- these are vintage items that are no longer in production and have been asked for again and again by fans who missed out the first time around. Stuff like Scarface… and Hellboy. Got your attention?
"We get calls and emails about some of our discontinued items, like Notorious B.I.G., Heroes, Scarface, and others almost daily. This is an attempt to satisfy fans, pure and simple. We will be offering rare items, out of production items, and items like test shots that are one of a kind and unavailable anywhere else. " says Mezco's Mike Drake.
As far as pricing goes, the Test Shots will run in the $100-$200 range and the action figures will actually be priced "lower than expected". Mezco says that they want to make items at the sale affordable to collectors, which should be music to your ears. If you're into the world of toy collecting in this day and age after all, then you know what prices usually look like for the more sought after collectibles on the secondary market- which is kinda what this is.
So with that in mind, I leave you with the words of Mezco Toyz artist (and ninja!) Rich Ford:
"This is truly a collector's dream come true!" says Mezco's resident artist/ ninja Rich Ford "Bring a truck and bring your credit card, because this is gonna be one heck of an event!"
The Vault sale is scheduled to take place on Friday, August 16th at Mezco's offices (2109 Borden Ave, 2nd Floor LIC NY 11101) and will run from 12noon to 5pm. There's also a special 'invitation only' sale the day before, but you'll need an invite direct from the toy maker for that one.
Oh, and it should probably go without saying that if you want the god stuff- get there early.