Marvel's Infinite Comics initiative continues with the latest issue of Wolverine: Japan's Most Wanted.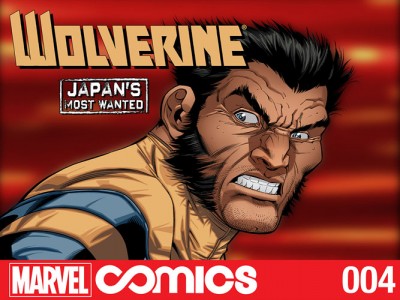 The weekly digital book that is Wolverine: Japan's Most Wanted is up to issue 4 with the latest release on Marvel's Infinite Comics platform and it's bringing plenty of action with it. Probably not all that coincidental is that that action is bringing with it the Silver Samurai, who's also featured in the The Wolverine feature film that just released last weekend.
Coming from the team of Jason Aaron, Jason Latour and Paco Diaz, Wolverine: Japan's Most Wanted (and all Infinite Comics) is tailored to mobile devices right from the start instead of being adapted to them like retail releases that see digital launch as well. The book is also a great tie-in for the film as it's designed to be both accessible for long time readers of the popular mutant and newcomers who want to dig into the Marvel (comics) Universe for the first time.
Wolverine: Japan's Most Wanted #4 is available now from either the Marvel Comics App for iOS and Android or the Marvel Digital Comics Shop online from your browser.