Tecmo Koei has announced that Dead or Alive 5 Ultimate will have three pre-order bonuses available in Europe.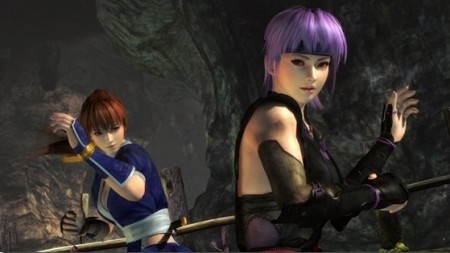 The EU video game retailer Game is offering a colorful pack and costumes for Mila, Kokoro, Hitomi and Leifang. Amazon's pre-order bonus includes two costumes for Kasumi and Ayane. In addition, it will also have costumes for Tina, Helena, Christie, and Lisa. CenterSoft Group will have newcomers such as Mojimi and Rachel.
The latest edition of Dead or Alive will have plenty of features previously added to the series via Dead or Alive 5 Plus. Move details plus and tutorial mode make a return, along with combo challenge. Changes to the game include tag mode being balanced for more competitive play, and a move called "Force Out" which draws the tagged character out in place of the current one.
There will 5 new characters added to Dead or Alive 5 Ultimate. Mojimi from Ninja Gaiden, Ein Leon who are from earlier installments of the series, Rachel from Ninja Gaiden, and Jacky Bryant from theVirtual Fighter franchise.
Dead or Alive 5 Ultimate is set to be released September 13th for PlayStation 3, Xbox 360, and Arcade this winter.