Samurai Shondown II is now available to play on iOS.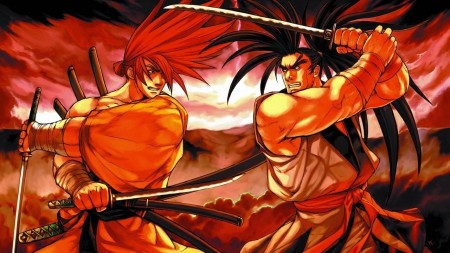 This title is part of a series of fighting games, where characters fight with various weapons of their choosing. An array of samurais and ninjas battle it out one on one; the game boasts a roster of 16 fighters to choose from, each with their own unique fighting style. One popular staple of this series is the famous "one-hit destructive blow", which is endlessly entertaining to pull off.
Samurai Shodown for the iOS is getting some neat new features added to it. A 6 button layout is now available, including an SP button that enables players to activate special attacks with ease. There are also new customization options for fans to play around with; configure the controls to your liking, or just add buttons to the game screen using "window mode".
Also included is the ability to play the game with your friends wirelessly. Utilize the bluetooth feature on your iOS to activate multiplayer mode to fight your friends.
This classic port was released on the Neo Geo Pocket Color in 1999 by SNK. They have been and continue to be a major source of fun and addicting fighting games for a great deal of different platforms.