Underground Pixel has been quiet these past few months, and now we know why: they've been hard at work on Mansion Run.
Playing as Bones Wellington ( I love it), players must run through a house filled to the brim with haunted furniture, avoiding some ghosts (I think he owes them money). It's a quirky setup that adds a light-hearted splash of humour to an otherwise spooky premise. Especially when you see Bones sitting by the fire, wearing his coiffure and shaking his martini oh-so-casually. The game itself is an endless runner, with a twist: you're able to move up and down between floors of the impossibly-long (or maybe circular?) Mansion to avoid the haunted furniture.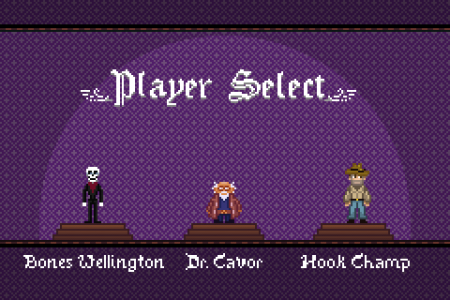 As far as visuals, what needs saying other than it's an Underground Pixel game? Time and again, they've brought  a retro-style that I love and admire. From the hilarious eyes and expressions on the ghosts to the pictures on the walls, it's really incredible pixel art (pun intended).
The animations are great, from the to the way the furniture seems to dance to the music to the running animations. It's really fluid, and fun to watch. The music had me dancing as I played, and it conveyed the same feeling of humor-meets-spooky as the visuals. The sound effects were excellent, and I found myself dreading the inevitable collision with the furniture; the collision sound was just so satisfying heart-breaking.
The game is really interesting (for an endless runner). The swiping gameplay gets really twitch-y as you progress, and the Quick Time Events are satisfying and fun (provided you didn't throw your phone to the ground when you saw a solid line of impassible haunted furniture).
Some of the collision feels a bit wonky on Bones Wellington, but luckily there are two unlockable guest characters in the form of Dr Cavor (from Cavorite) and Jake T Hooker (from Hook Champ) who perform much better. There are also three power ups you can get which allow for some tricky maneuvers; they work great, and add a bit of variety to the way you play.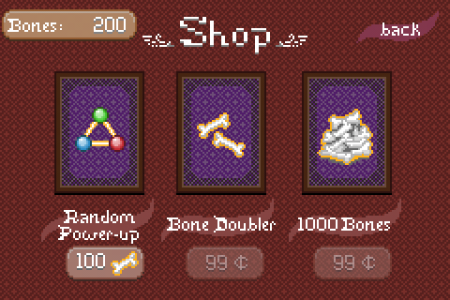 Final Thoughts
While not one of their best titles (Pastry Panic is still one of my favourites), UP has still managed to put out a decent iOS title in Mansion Run. Unless they release an update with a little more content, I don't see myself playing this very much.
Don't get me wrong, I love UP's special brand of retro fun; but I'll keep going back to Pastry Panic until they release a game with as much heft to it. I like to think I've become spoiled by Pastry Panic.